Interview with unCLASSIFIED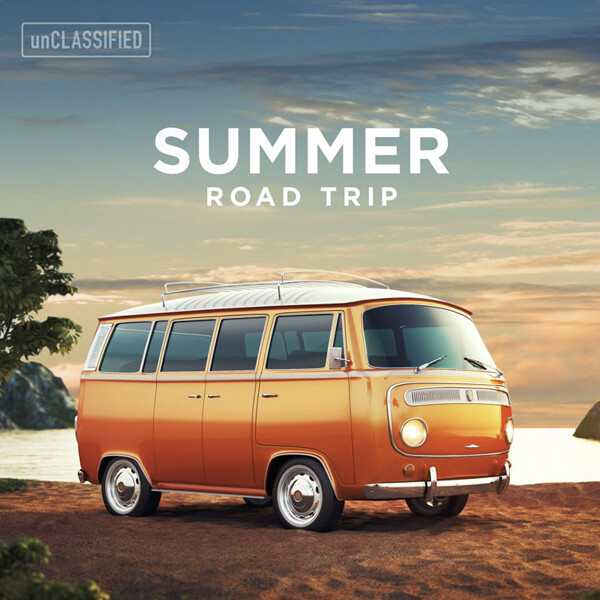 16 March 2021
Welcome to Santa Barbara…with a Side of Houston!
We packed up the van and headed west. 2 hours and 100 miles west up the Pacific Coast Highway (PCH in local speak) lies Santa Barbara; the "Riviera of the West," as they call it. With pristine, white sand beaches, vineyards, and quality shopping & dining, Santa Barbara is sure to have something for everyone. A perfect day trip from LA, we think it bears investigation!
Technically a resident of Houston, Texas, clarinetist Richie Hawley is a Santa Barbara native. Not many musicians can claim to have performed with both the Los Angeles and New York Philharmonic orchestras, let alone before the age of 15, but Richie can. From early studies in LA with esteemed clarinet guru Yehuda Gilad, Richie went on to study at the premiere Curtis Institute of Music in Philadelphia. Only two years after graduation at the young age of 23, Richie was appointed Principal Clarinet of the Cincinnati Symphony Orchestra, a position which he held until 2011. Now Professor of Clarinet at Rice University's esteemed Shepherd School of Music in Houston, Richie heads home to the sandy beaches of Santa Barbara every summer to serve as a faculty member at the Music Academy of the West, a summer program for young musicians.
As if being a gifted musician and educator isn't enough, he also surfs and boasts an impressive photography portfolio! Read on to see Richie's recommendations for Santa Barbara, with a special side of Houston!
Hi, I am Richie Hawley from Houston and I am living the dream of making music everyday. Here are 29 things you didn't know about me:
1. I live in HOUSTON but my hometown is SANTA BARBARA.
2. My favorite thing about Santa Barbara is being in the ocean. Surfing is my first choice activity whenever I can go out. It has been as much of a passion for me since childhood as music.
3. My friends would describe me as loyal. They all think I am impatient, but they are my friends and seem to put up with me.
4. If I didn't play the clarinet for a living, I would be producing the top hip-hop albums on the charts. Wait…why I am I playing the clarinet?
5. Fear of a poor performance is my greatest motivator.
6. My greatest professional achievement so far was deciding to leave the luxury of a symphony orchestra to pursue a solo & chamber music career.
7. My wife is my hero. I am in awe of her strength and determination.
8. If I could have one superpower it would be to get rid of all of the trash in the ocean. It would truly take a superpower from someone to do this.
9. Being Principal Clarinet in one of America's great symphony orchestras was a lifetime highlight.
10. I like classical music because it has depth.
11. My favorite way to enjoy classical music is in my recording studio with a glass of whiskey.
12. My favorite composer is Stravinsky or Messiaen (depending on the day).
13. Classical Music for Metalheads is my favorite unCLASSIFIED playlist because those two words in the same sentence makes me giddy!!! (But it really is a good playlist!) <– Thanks, we think so 🙂
14. The last concert I attended was, last night – myself – playing Janacek's Mladi.
15. My favorite venue in Santa Barbara to perform in is Hahn Hall. In Houston, it is Stude Hall at Rice University; one of the greatest concert halls ever!
16. The weirdest concert I ever participated in was a Cincinnati Symphony Pops Live TV show with Tom Wopat (Dukes of Hazzard) singing Sinatra's That Old Black Magic with flash pots exploding around him with each hip thrust (a la Tom Jones).
17. My favorite post-concert hang is at home. I love coming home after performing; have a drink, watch a movie, or record new music.
18. I spend most of my time trying to improve my clarinet playing.
19. I spend my evenings with my family; cooking and eating all together, then working on projects for my record label.
20. On the weekends you can find me practicing, performing, OR trying to find waves in the Gulf of Mexico (during the school year). Or in the Pacific Ocean during the summer!
21. Handlebar Coffee Roasters is the best place in Santa Barbara for coffee!
22. My favorite restaurant in Houston is Uchi. In my opinion, some of the best creative Japanese food and the best sushi in the world.
23. I like to vacation in New Zealand. (My future home)
24. I like to sing Karma Chameleon by Culture Club at karaoke.
25. My favorite food is my family's recipe for lamb-stuffed grape leaves.
26. My favorite TV shows are Breaking Bad and The Leftovers.
27. Any movie by Wes Anderson is my favorite.
28. I could not survive without surfing.
29. One thing people would never guess about me is I that ran a surf photography business in Fiji.