Mahler: Symphony No. 3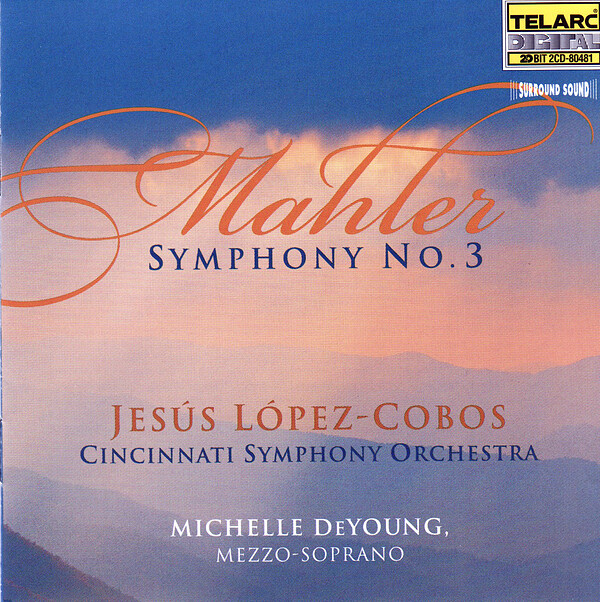 Jesús López-Cobos is about to begin his thirteenth season as Music Director of the Cincinnati Symphony Orchestra. This release marks his twentieth recording with the CSO for Telarc. Their previous two recordings of Mahler (Songs of a Wayfarer [CD-80269] and Symphony No. 9 [CD-80426]) have been acclaimed for both sound and interpretation.
Mezzo-soprano Michelle DeYoung was the winner of a 1992 Metropolitan Opera Council competition. In her first years as a professional artist, she has already been engaged to sing with some of the world's greatest musical institutions. They include the Ravinia Festival; Italy's Spoleto Festival; the Metropolitan Opera and the San Francisco, Atlanta, Houston and London Philharmonia Orchestras.
The Symphony No. 3 in D (commentators have a difference of opinion as to whether the work is in major or minor mode) by Mahler was premiered in the U. S. in May 1914, at the Cincinnati May Festival, with Ernst Kunwald conducting. It is scored for massive orchestral forces.
Mahler originally subtitled the work "A Summer Morning's Dream." Although he subsequently discarded the program, he acknowledged that programmatic ideas had played a role in shaping this composition.
Telarc 80481
01 November 1998