Respighi Transcriptions For Orchestra: Rossini: La Boutique Fantasque & Rachmaninoff: Etude Tableau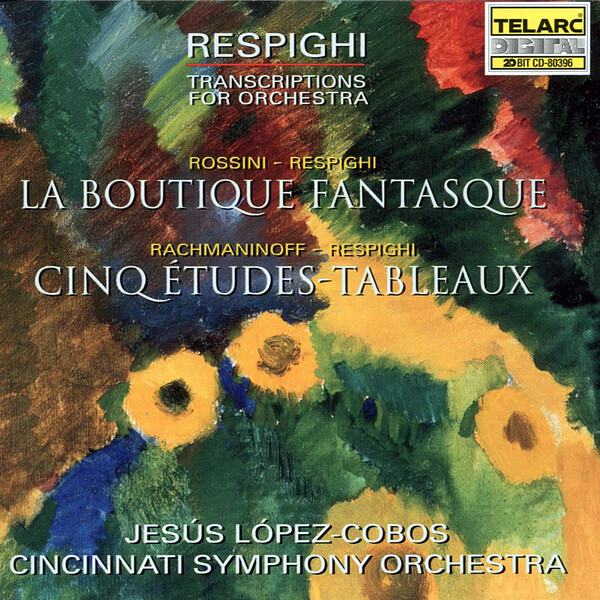 The Rossini-Respighi ballet La Boutique Fantastique (The Fantastic Toyshop) was done at the behest of the Ballets Russes impresario Serge Diahgilev and its composition was as much his creation as Repighi's. Diaghilev made the selections of works to be included, their order, cuts in the music and generally shaped the entire ballet. The story was based on a Viennese ballet of 1888 by Joseph Bayer titled Die Puppenfee (The Fairy Doll).
Serge Koussevitzky, then conductor of the Boston Symphony, was responsible for commissioning Respighi to orchestrate some of Rachmaninoff's piano solo pieces, the Etudes-tableaux. Rachmaninoff, upon hearing of the idea in 1929, was excited enough about the idea to personally select the five of his seventeen Etudes-tableaux to be orchestrated, and to write Respighi in detail regarding the character and imagery of the pieces. The works were premiered by Koussevitzky and the Boston Symphony in 1931.
Telarc 80396
01 October 1996